In Onze Natuur  
✳
Visual Identity
"In Onze Natuur" is a hybrid of documentary and dance film by filmmakers Jorick Buurstra and Bastiaan de Haas, that  investigates the absurdity of the relationship between man and nature that lies hidden within our way of living. Dance scenes show the emotional journey of a dancer who rediscovers her own connection with nature. 
I got the opportunity to develop and design a visual identity to use for title/credits/poster for the film and help visualise the film further, to make it work with the art direction already established within the 
moving image.
​​​​​​
Process  
✳
  In Onze Natuur
I met with Bas and Jorick to talk over the poster design for their graduation film. We went over what needed to be done and a bit more about the film, looking at the rough cut and test scenes/stills. My job was designing the credits, a title and conclude with an EPK (press kit). 
Bas and Jorick gave me some inspiration of posters that they liked but gave me pretty much freedom to design. The starting off point (bottom) was a poster try out by Jorick.
tone of the film: serious/absurdist/poetic  •  organic typography  •  colours: stay neutral (nature colors) or contrasting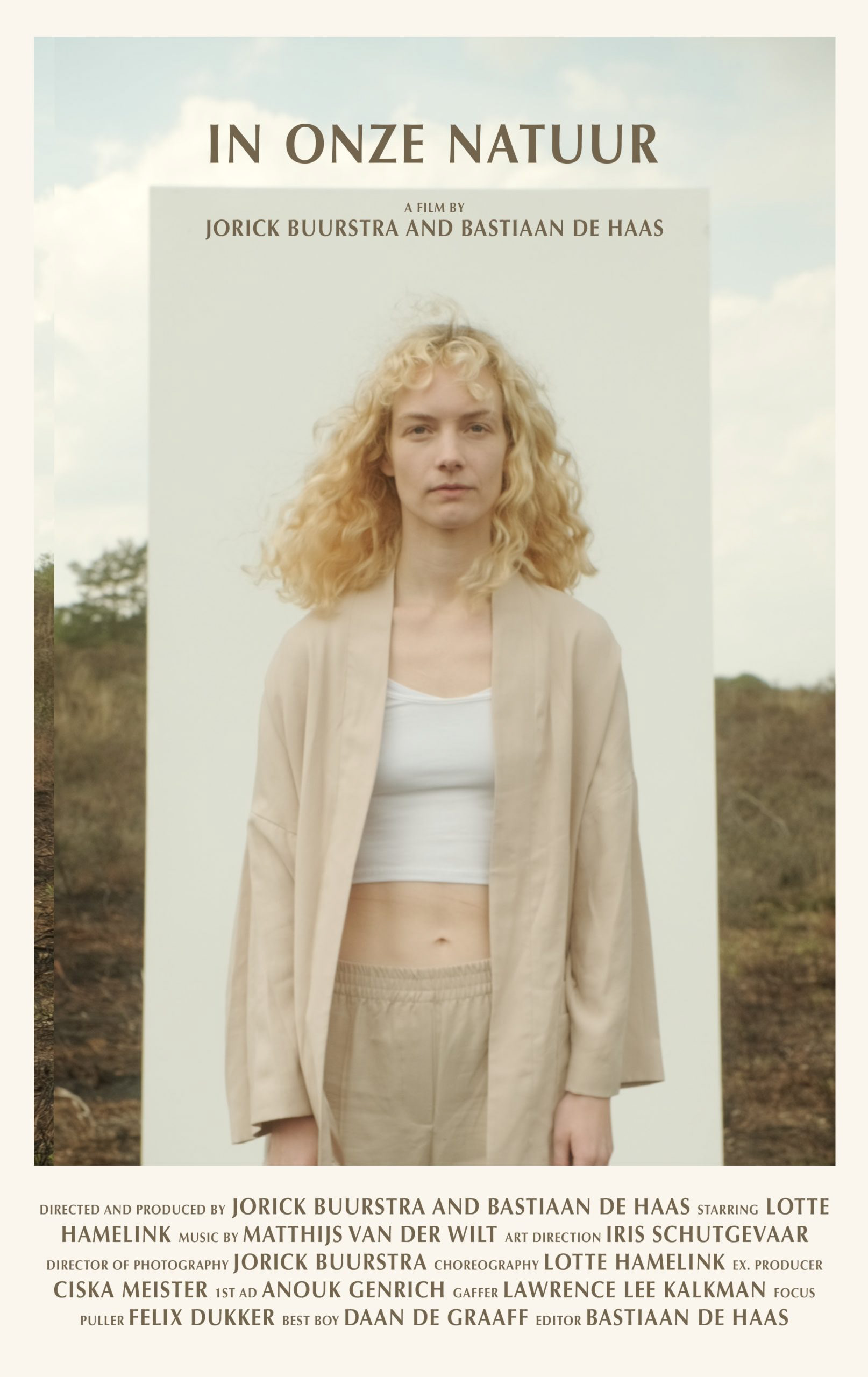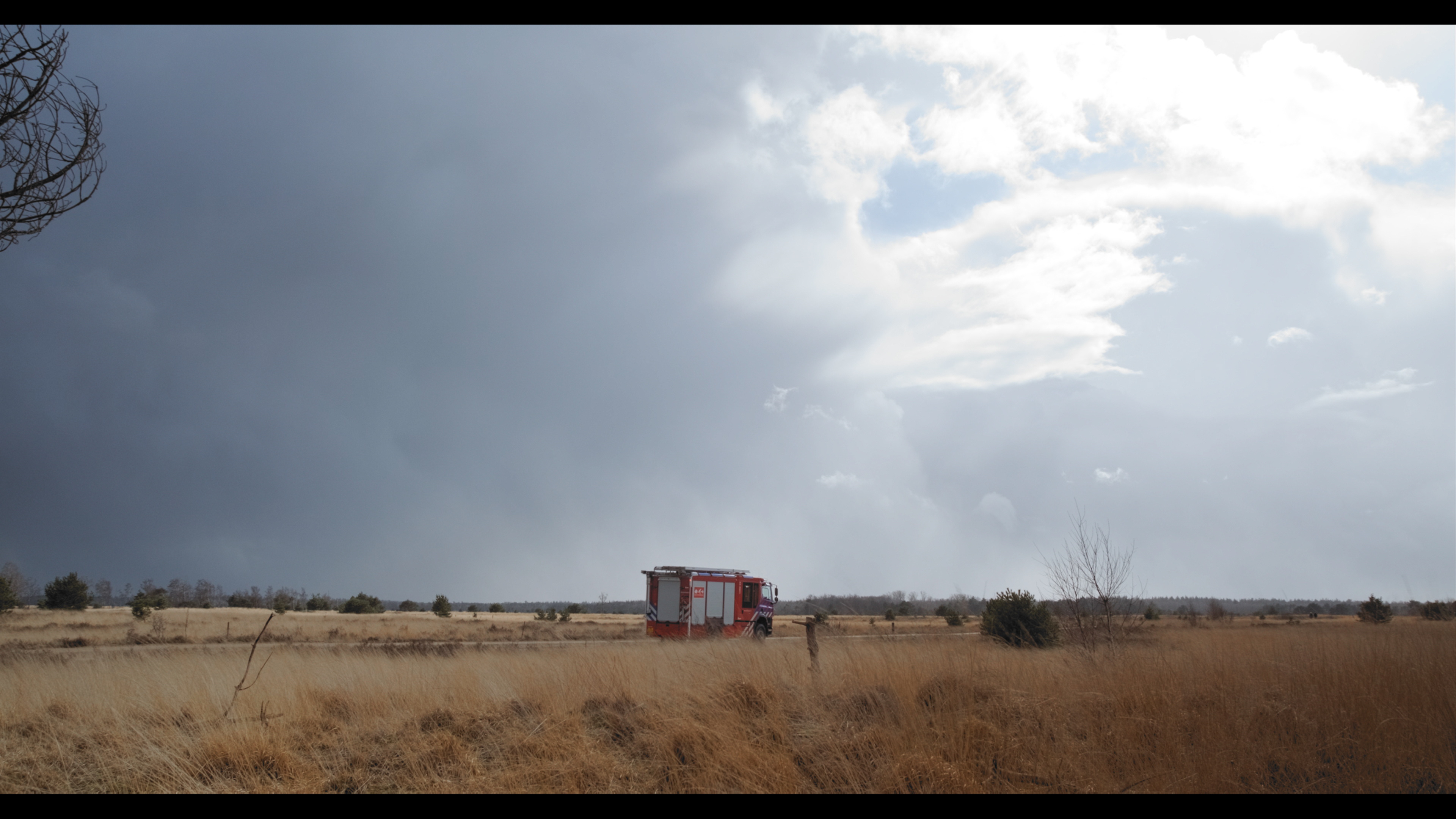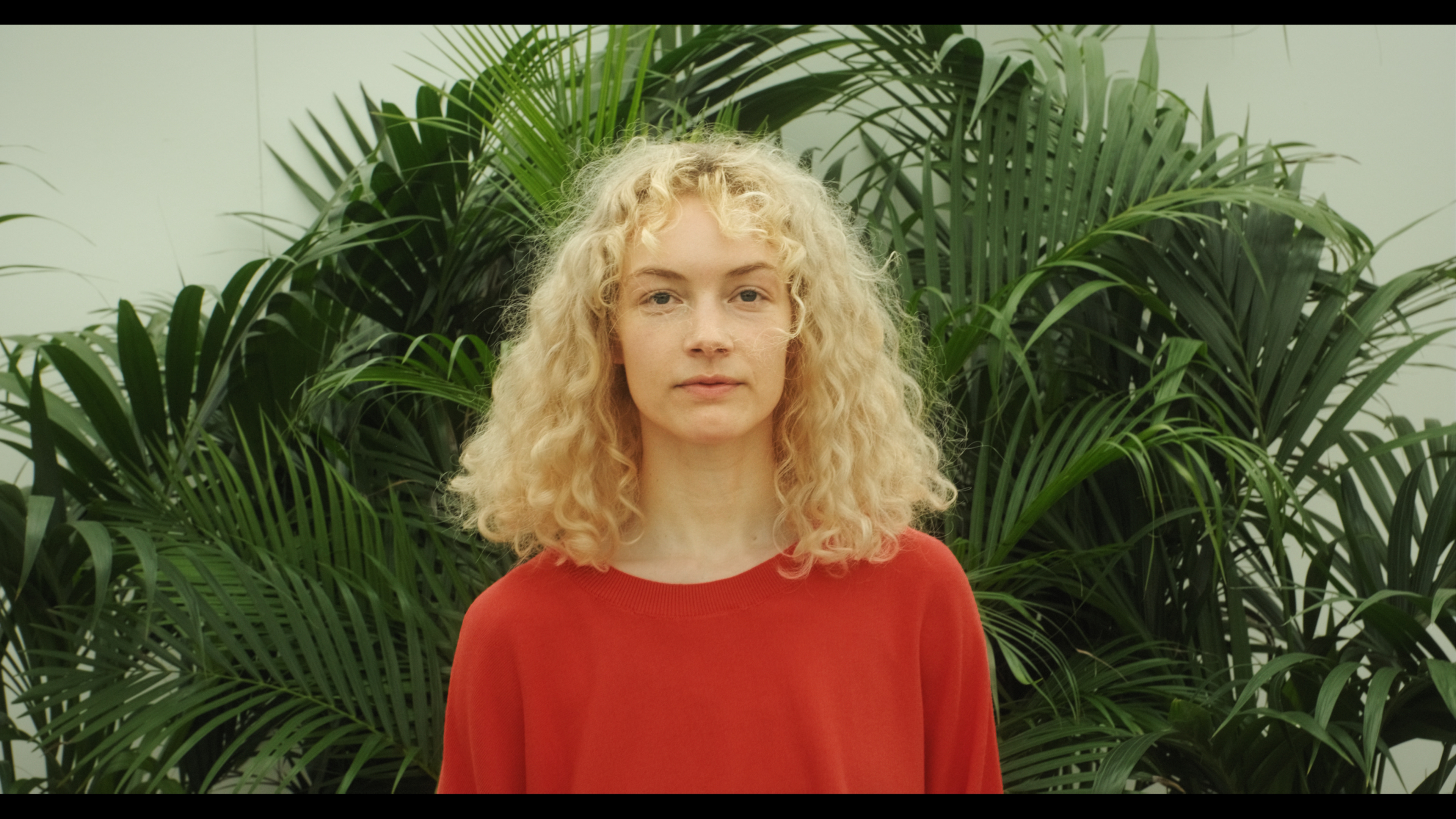 After the initial meeting, I got to work and started designing and experimenting for a couple of days. When we had another meeting that week I showed my 4 proposed titles. Since there wasn't much consistency or direction in their mood board I tried different styles. With their feedback, I was able to move forward and focus on one of the directions and developing it.
I knew what my direction was and it was about time to finalize the design. I developed a custom title, inspired by an open-source font we tried and made some more poster tests. We met up and settled on the final still image, title design, supporting typography, colors and credit format.
Based on my style guide I was able to make the EPK for them (see above) that is part of their distribution plan. I implemented all design elements and tried to achieve a cohesive look.